♥
TODAY'S SPECIAL
We believe every Mom deserves to know how special she is, so for a limited time only, when you order 2 52 Reasons Why Gift Sets, we will send you the 3rd gift set completely free (we'll even cover the cost of shipping it as well 😉)
That's amazing! How do I get this incredible deal?
Once you've ordered 2 52 Reasons Why Gift Sets, send us an email at hi@gift-mom.com letting us know you'd like to claim your complementary Gift Set. 😁
Just remember to include:
The photo and the name that you'd like to us to use when customizing the 3rd 52 Reasons Why Mother's Day Gift Set
The shipping address (don't worry about any additional shipping fees, we've got it covered!)
♥
52

unique, heart-warming messages for all

52

weeks of the year

This collection has been hand-picked and personally curated to offer the perfect mix of lightheartedness and heartwarming sentiment. Packed with 52 unique messages, one for every week, it has been designed to bring a smile to her face throughout the whole year.

To enjoy this gift set the way it was intended, try to limit yourselves to opening only one message each week. Though we understand this can be difficult, so feel free to explore this collection at the pace that brings you and your family the most joy.

We're confident it will bring a smile to her face. And if it doesn't, we'll refund you.

WARNING: Likely to trigger tears (of happiness!) 😇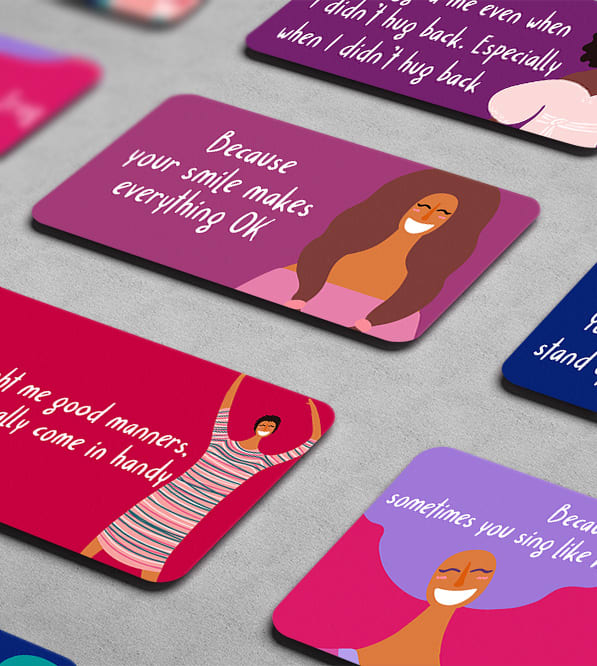 ♥
beautifully redesigned & hand-made
You kept asking for it, so we went ahead and did it. Our team of talented artists have worked hard to rework every aspect of our 52 Reason Why Set to make it better than ever. That's why we're proud to release the new and improved 52 Reasons Why 2020 Collection.
What's different you ask? We've completely redesigned it. Everything from the color scheme, to the illustrations have had a much needed update. The 2020 collection still has the light-hearted humor and endearment you loved, but built with higher quality materials and prettier packaging.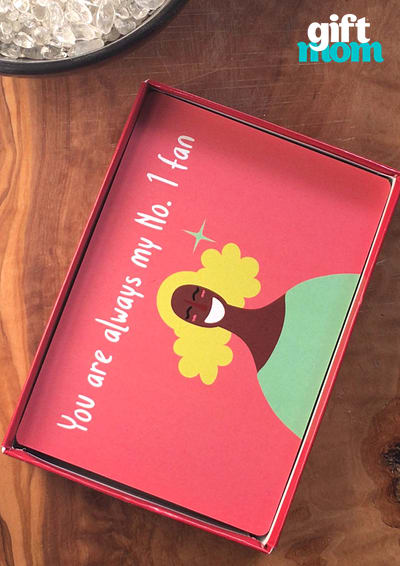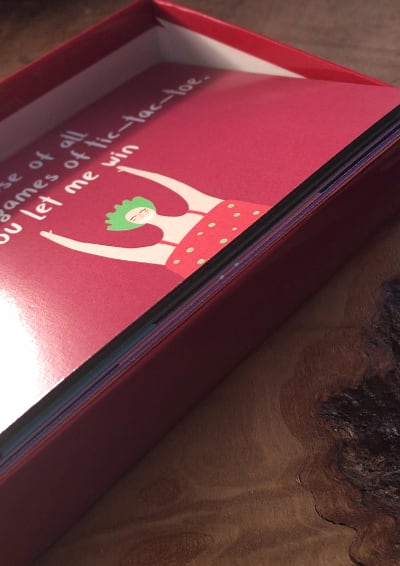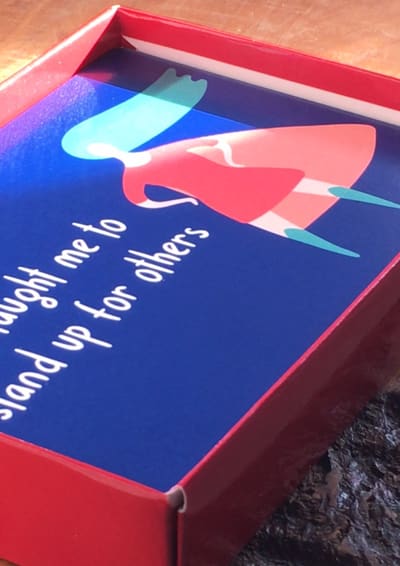 ♥
delivered straight to her doorstep
Despite the craziness going on in the world right now, we are still working diligently to ensure all our gift sets are delivered safely. If you can't visit her right now, you can still show her how much you care.
Relax, we'll make sure she doesn't even need to leave the house 😇
TIP: If you are directing the package straight to her house, you can request to have the invoice removed. That way, it'll look like a gift you left on her doorstep. Don't worry, we're happy to let you take the credit for delivering it to her 😉
♥
Customize Your Gift Box For Free!
Simply provide your name and most adorable photo (No pressure though! Our in-house designers are experts in dialing up the cuteness for that perfect smile-inducing finish).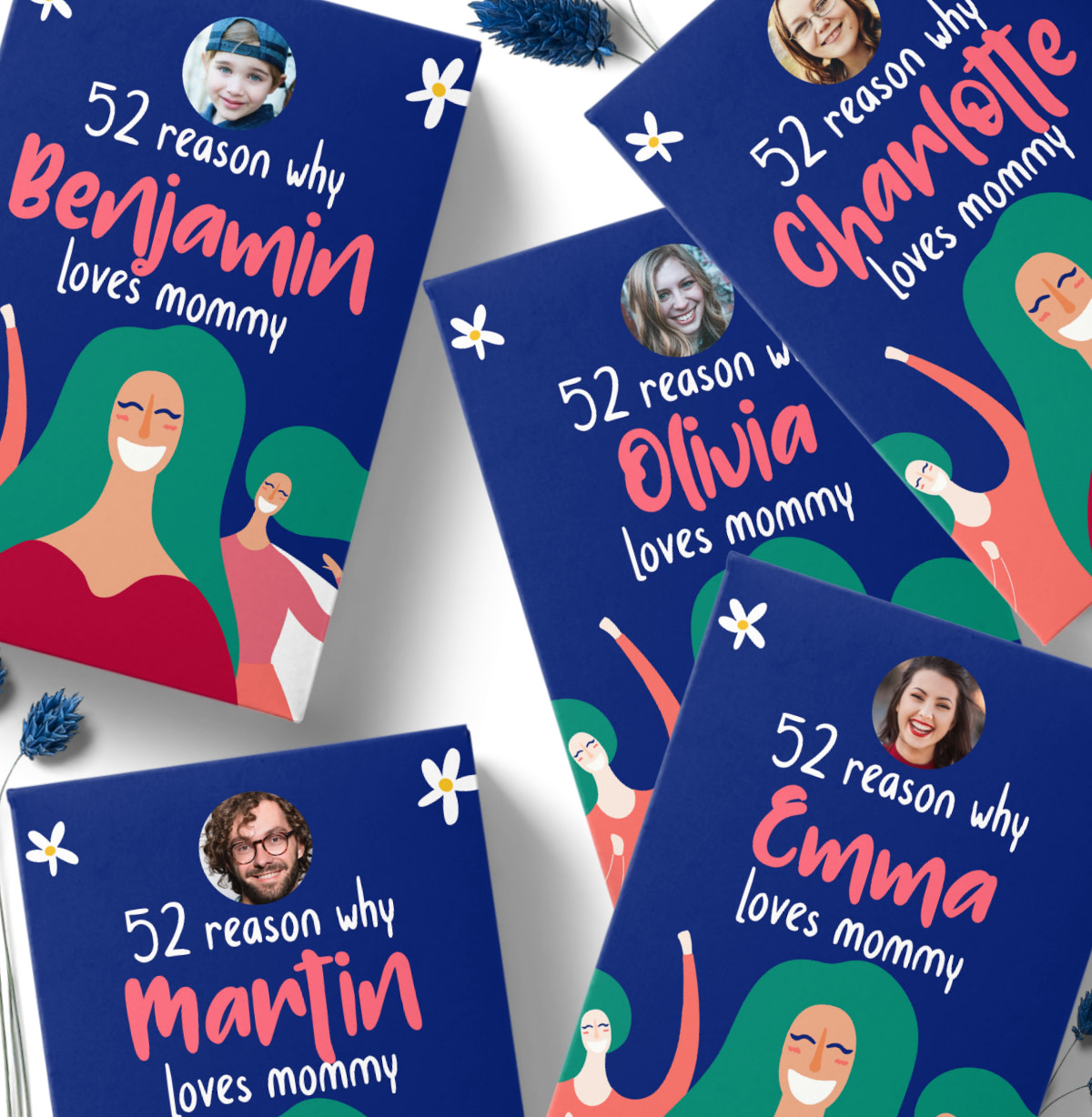 ---
FAST AND SAFE DELIVERY
Processing time: The same day
Ready to dispatch in: 3–5 business days
From: New York
Delivery time in the USA: Around 4 business days
Delivery time outside the USA: Around 8 business days
Shipping company: USPS